Below is a very non-scientific graph after measuring the start-up times of various applications with a stopwatch. This was using a Windows XP SP3 virtual machine under VirtualBox 4.0.x. With dual CPUs, IO APIC emulation is turned on, causing a huge performance hit.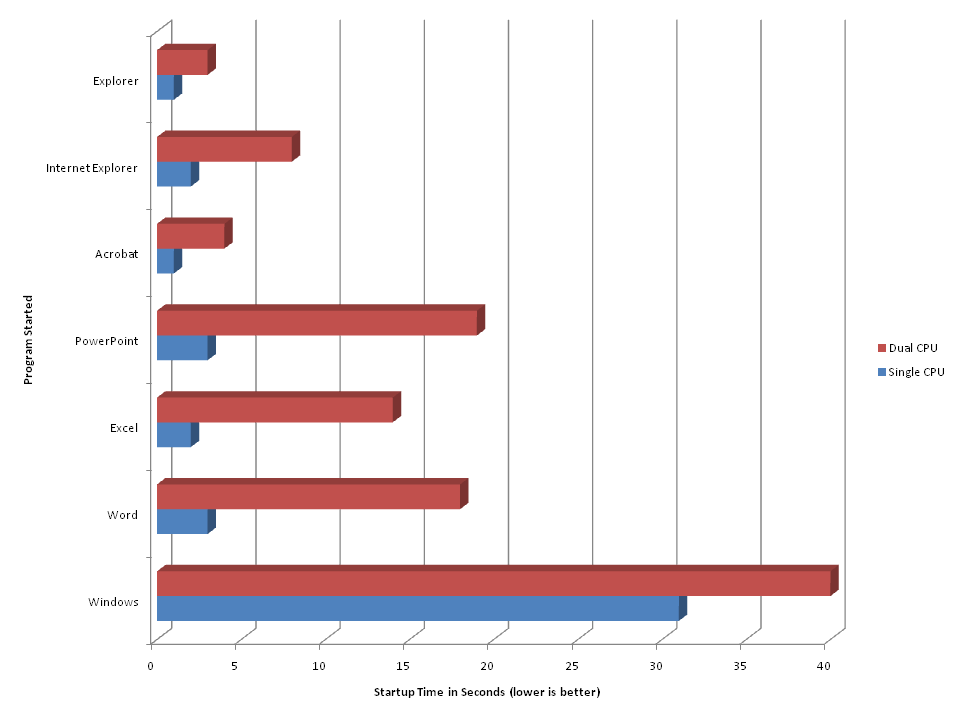 app startup time under virtualbox
Moral of the story: run Windows XP under VirtualBox with
one CPU and IO APIC turned off
!